STOP VIOLENCE AGAINST WOMEN
Violence against women is still a major problem worldwide and is not exclusive to some countries or cultures. It is the result of a patriarchal society and is expressed in many ways, from physical violence to psychological violence.
According to UN data released at the end of September, confinement has led to an increase in complaints or calls to authorities for domestic violence. Women and children have been trapped in unsafe homes. Sad to see that the home is the most dangerous place for most women today.
Given the importance of reflections on this topic; I was very excited to elaborate this project, when my friend Sergio Décimo suggested together with Selena Costatine the realization of it. My dear friend Douglas was with me on this project, helping and guiding me. I thank all the artists for their participation because without you nothing would be possible
In my country women are treated in the background in 2020 until men pretend that women have no right to speak or make choices ...
About 500 women were murdered in one year in my country. that was the peak of the number of women killed
Yes, imagine a country where the Mother Goddess appeared and kills many women today ...
Presence of the Mother Goddess ..

regards
Behance:https://www.behance.net/flv964bc52
https://www.behance.net/flv964bc52

DigitalArtist John
https://www.behance.net/insideout47
https://www.behance.net/patriciaand1fb
 "Beyhan Sareyyüpoğlu"​​​​​​​

https://www.behance.net/beyhansareyy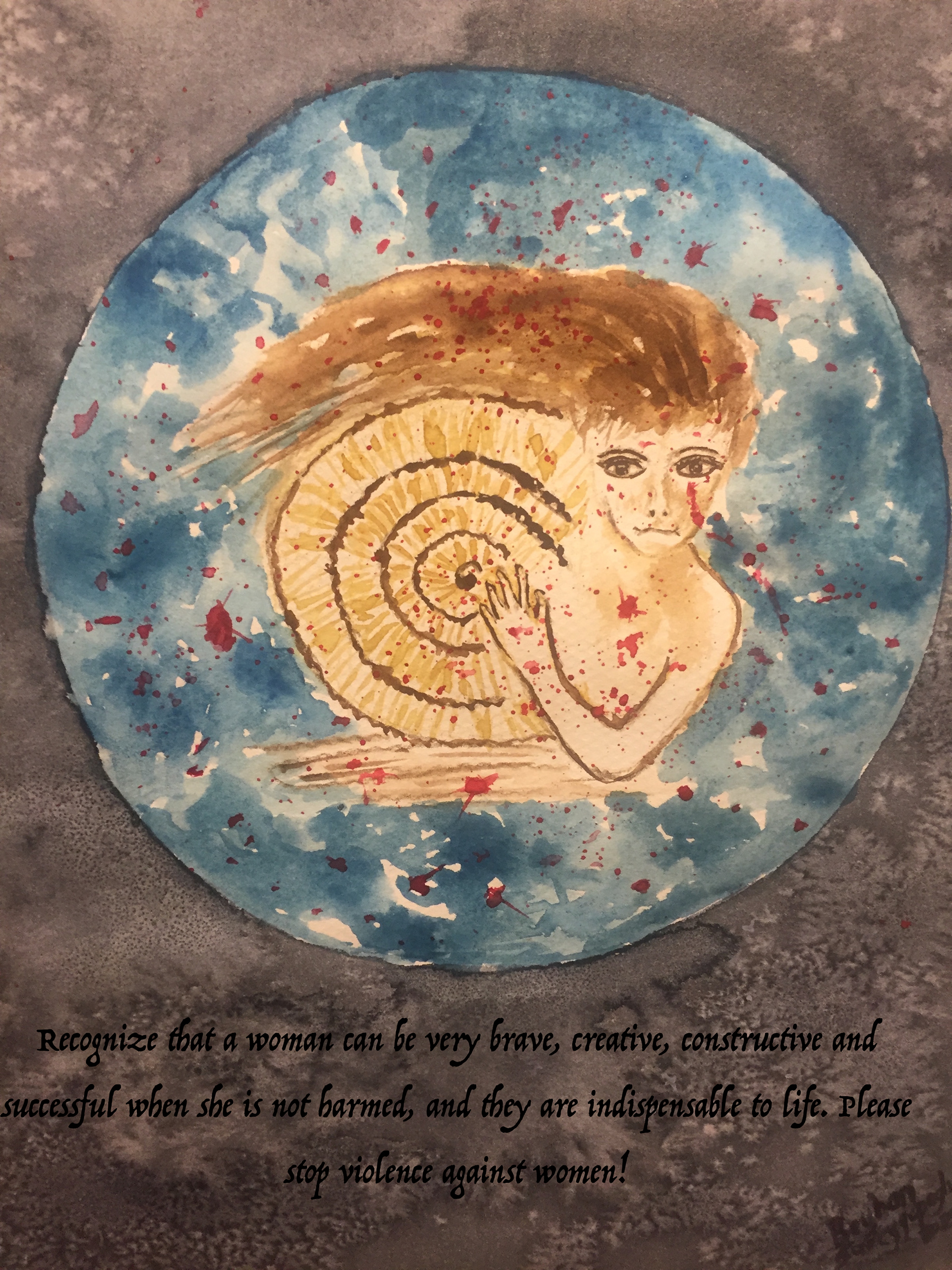 https://www.behance.net/lizzywhothefunk
https://www.behance.net/cmsalvi30
Title: अब बस बहुत हो गया!
The artist attempts to bring fore the idea of Heaven and Hell in context with a women's emancipation in the world. Taking care and respecting women will fill our world with love and beauty like a Heaven while mistreatment and violence against them shall ruin everything; a wasteland of Hell. Hence ' अब बस बहुत हो गया!' i.e Enough now! 
I think some people have to change attitude. Have you heard about the smile? The smile is the shorts way between people. It's the sign of kindness and a lovely greeting. A smile can do miracles. It can disassemble even the most angry person. I know, it can't stop a war and there will always be people who are immune to a smile. Smiling people show more openness and positive attitude. On the contrary, people get scared and withdraw when they see an angry face. So, smile to the world and it will smile to you - it will spread like rings in the water :-)
https://www.behance.net/vanessa207a
I wanted to portray the less visible aspects of violence towards women, which can undermine them and make them feel worthless, then when they have no self confidence left, they don't have the strength of mind to withstand the actual physical violence. 
I wanted to express what isn't visible and how it can happen slowly over time; eroding her feeling of self worth  and love for life, she slowly cracks and all that is left in the end is a hollow shell!
The birds are a symbol of freedom and hope; and from what I've read on this subject, education is the best way to alter this archaic way of thinking and create a change, a change for the better; that women are equal and violence towards them is not acceptable at all, in a modern society! 
My title comes from a Pearl Jam song about domestic violence: "Rearviewmirror".


https://www.behance.net/imagezNL
https://www.behance.net/selenacost25ed
https://www.behance.net/sergiodecimox
When thinking about the message I wanted to send in relation to this project I kept coming back to WWII and the image of the little girl who made 1000 paper cranes after the bombing of Hiroshima.  Since then the image of the paper cranes has become a symbol of peace but also healing. In order to create this piece I taught myself how to fold these beautiful birds before illustrating them because I love and appreciate the message that they have come to symbolize as well as send to the world.  For all victims I wish you healing, I know that is not an easy thing to achieve and you deserve better than what you have suffered; but know that there are those of us who will always be there for you.
https://www.behance.net/yunisadgezalov
https://www.behance.net/mark_mertens
Women are precious gifts from God. Value them.